Our Purpose: We Elevate Lives and Organizations… Every Connection, Every Conversation, Every Day
Our Passion: Magnifying the Extraordinary
We Believe: Success is on the Inside
We Value: Energizing People
We are coaches who ignite and engage people and teams, helping them operate at their best and create awesome results. We know that leaders are not necessarily people with title or exclusively those who supervise others. They are often individual contributors, whose efforts and examples inspire and augment the efforts and examples of others. We believe leaders exist everywhere in organizations – with or without a title. We love working with people at all levels and consider it a privilege and honor to Elevate Lives!
We are Kevin MacDonald and Shelley MacDougall.
Kevin MacDonald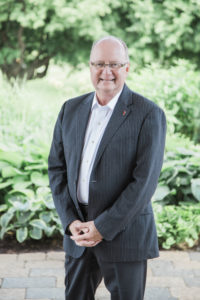 Phone: 604-542-5774
Email: kevin@thecoachingdept.com
Kevin MacDonald is a coach, a facilitator, a communicator, a storyteller and a teacher. With over ten years of experience coaching executives from organizations around North America, he initiates action from within the people he touches.
As a facilitator and communicator, Kevin uses humor and wisdom to help his clients crystallize their thinking, define success and live their ideal lives with passion and balance. His focus is on elevating the professionalism and the lives of the people he works with. Kevin speaks from the heart with warmth and humor. He is a polished story teller who is dedicated to ensuring that an audience doesn't just leave with some new ideas, but is inspired to take action that will make a lasting difference.
His business and management background combined with his exceptional coaching skills make him an asset for any people development initiative.
Kevin is a member of the International Coach Federation, a graduate of Coach U and has developed and led the Coaching Program for the Club Managers Association of America since 2003. He studied Business Administration at Wilfrid Laurier University and was in leadership roles in the hospitality industry for 22 years prior to becoming a coach.
Shelley MacDougall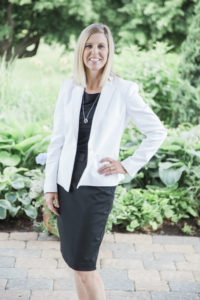 Phone: 403-441-7074
Email: shelley@thecoachingdept.com
Shelley MacDougall is dedicated to creating leaders in life. Whether she is coaching one on one, facilitating learning for groups, or delivering keynote presentations, Shelley's dynamic style and compassion for people are undeniable.
After obtaining her business degree at The Ohio State University, Shelley has invested the past 25+ years in training and leading others. She is grateful to have had the opportunity to work with some top organizations. At the age of 23, she began her training career as an instructor of the world-renowned Dale Carnegie Training® programs. She furthered her experience in Human Resources and in senior leadership positions in the hospitality industry - including Marriot International, and The Glencoe Club (Calgary, Alberta, Canada), one of North America's leading private sports and social clubs.
As a coach and facilitator, Shelley works with individuals at all levels of organizations, inspiring them to enhance their lives. She is a results-oriented coach that truly believes in personal accountability. She takes her business seriously, and herself…very lightly!